Created to defeat the persistent thieves of New York, the Kryptonite Fahgettaboudit Mini is one of the most popular and well-known bike locks on the market.
In 1989 Kryptonite began to offer their users an Anti Theft Protection Offer. This offer meant that if a cyclist's bicycle were stolen whilst using a Kryptonite lock, they'd be able to file a compensation claim.
That same year, cyclists from one state began to file a disproportionately large amount of claims. New York. Kryptonite temporarily suspended the ATPO in New York and got to work straight away.
A few years later, in 1994, after extensive research and testing, Kryptonite released the New York Lock (aka – the Kryptonite Fahgettaboudit Mini) and reinstated their ATPO for cyclists in New York.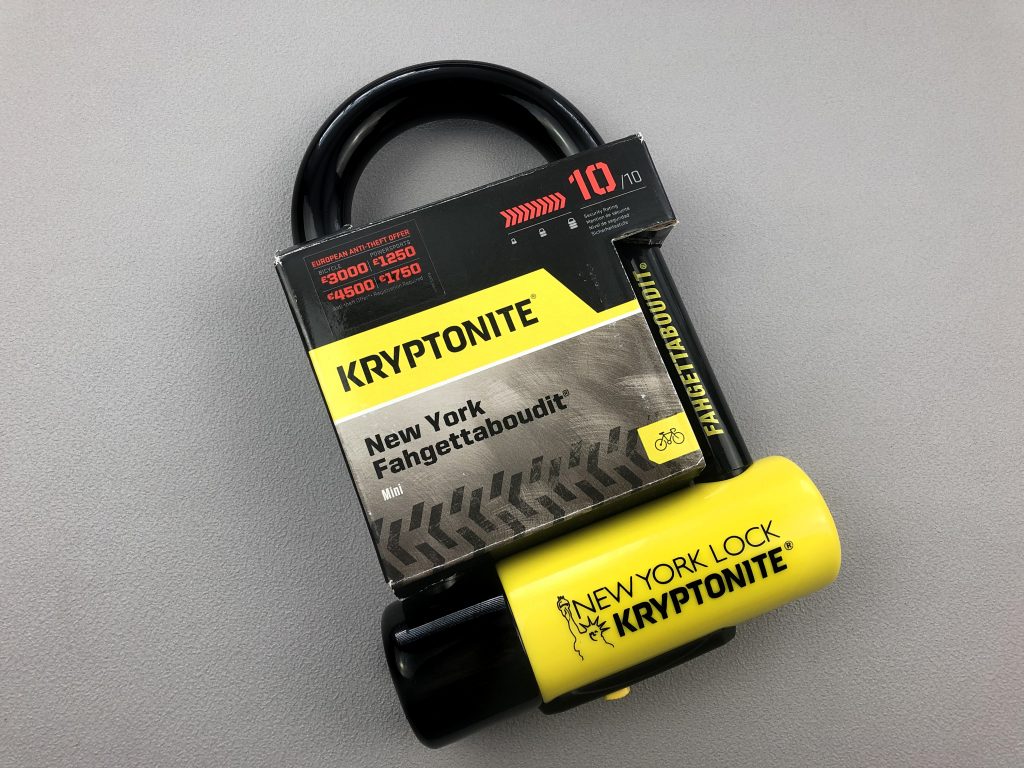 This monster D lock is a lock designed to defeat even the most determined professional bike thieves. But how practical is the Fahgettaboudit Mini? And what level of security does the Fahgettaboudit Mini offer?
By the end of my Fahgettaboudit Mini review, you'll know everything there is to know about this remarkably strong bike lock. I'll also teach you the best ways you can use the Fahgettaboudit to increase the security of your bike whilst it's locked.
Tired of worrying about bike thieves? Keep reading.
Add a header to begin generating the table of contents
Overview – Kryptonite Fahgettaboudit Mini Review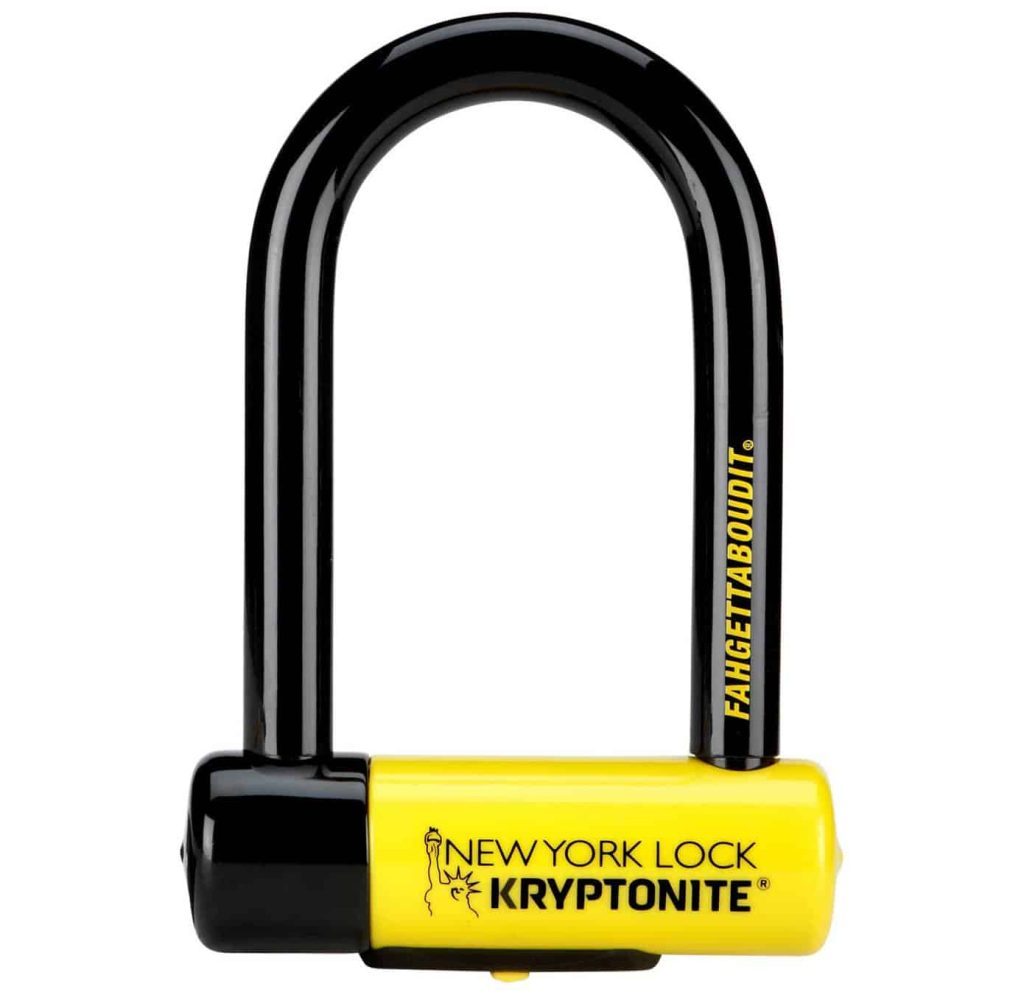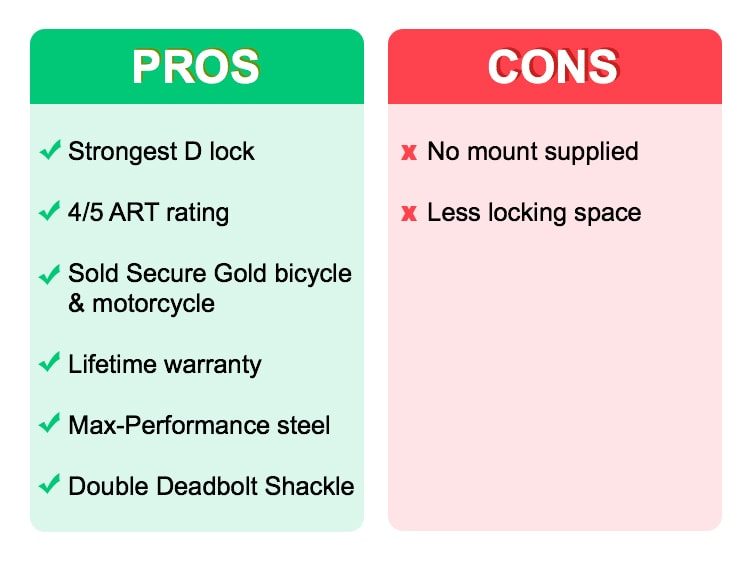 Back in 1994, the Fahgettaboudit Mini was Kryptonite's answer to rising bicycle theft rates in New York. To this day, it continues to be one of the most popular bike locks on the market.
With its 18mm Max-Performance hardened steel shackle, the Fahgettaboudit Mini is impossible to crop by hand, even with the largest bolt cutters.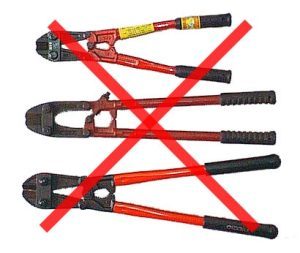 At the end of the day, with the correct tooling and enough time, a determined thief could defeat any bike lock on the market. Therefore, you should aim to give your bike the best protection possible.
Weighing 4.49lb (2.04kg) the Fahgettaboudit is heavier than most D locks but stronger than all. You don't receive a mount with the Fahgettaboudit, but it'll easily fit into your backpack, or the Huldit D lock mount will do an excellent job for you.
If you're after a portable lock that will give you peace of mind whilst you leave your two-wheeled investment secured, there's no better option than the Fahgettaboudit Mini. If there was, you could bet your bottom dollar I'd be using it to lock my bike.
You can view to most up to date and competitive price for the Fahgettaboudit on Amazon here.
Kryptonite Fahgettaboudit Mini Specs

Weight:

4.49lb (2.04kg)

Width:

3.25'" (8.3cm)

Length:

6" (15.3cm)

Shackle Diameter & Material:

18mm Hardened Steel

Sold Secure Rating:

Sold Secure Gold Motorcycle & Bicycle
How Secure Is the Kryptonite Fahgettaboudit Mini?
An 18mm double deadbolted, Max-Performance hardened steel, bolt cutter proof shackle makes the Fahgettaboudit Mini one of, if not the strongest bike lock on the market.
Now that we've established just how secure the Fahgettaboudit is, we'll take a look at how practical this lock is.
Only joking! But to be completely honest, there isn't much more I need to say about the security this D lock offers. It's second to none.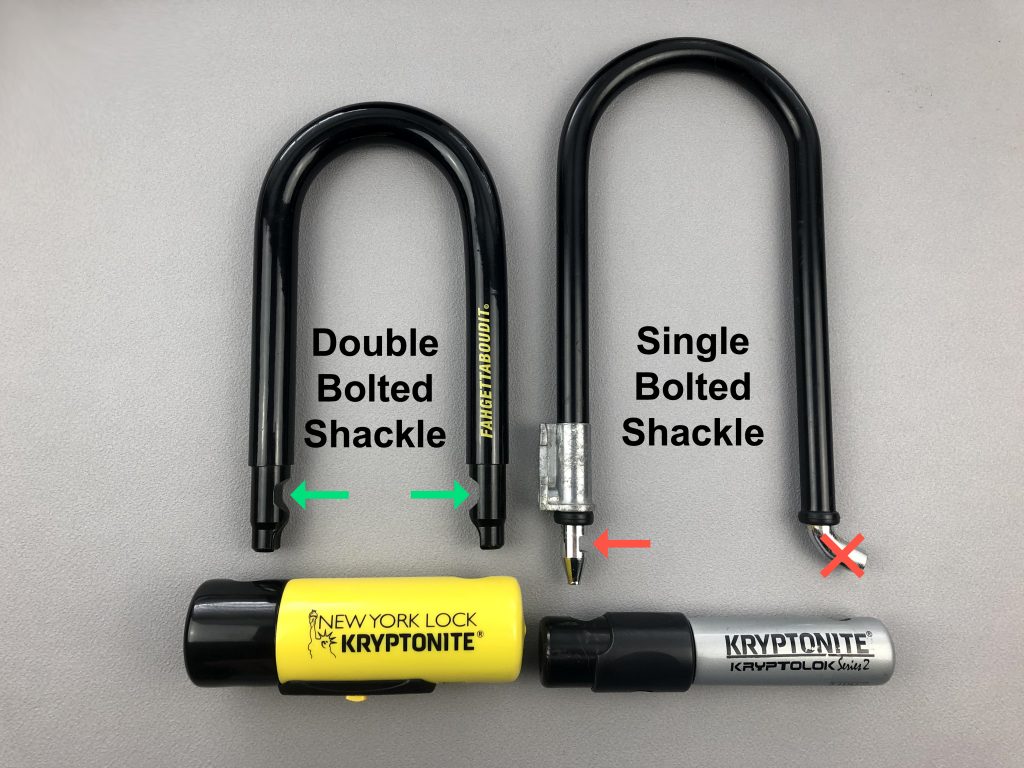 Rated 4/5 stars by ART, 10/10 by Kryptonite and with its Sold Secure Bicycle & Motorcycle Gold certification no other portable bike lock compares to the Fahgettaboudit Mini.
These security ratings make the Fahgettaboudit Mini a great choice not only for cyclists but for motorcycle users too.
Kryptonite are known for their top-quality products and attention to detail. Just from its feel and weight, you can tell this titan of a D lock is not going to let you down.
How Practical is the Kryptonite Fahgettaboudit Mini?
Due to their thicker shackles and chain links, higher security bike locks tend to be heavier. Weighing 4.49lb (2.04kg), the Fahgettaboudit Mini is heavier than most D locks on the market.
However, I didn't struggle to fit it into my backpack, and it's suitable for use on the go.
Measuring 3.25" x 6" (8.3cm x 15.3cm) the 18mm thick shackle offers reduced locking space compared to other D locks. It still provided me with enough room to secure my rear wheel and frame at the same time, which is a reliable way to lock your bike.
There are several other methods you can use to secure more of your bike's components when using the Fahgettaboudit. I'll cover these later in the review.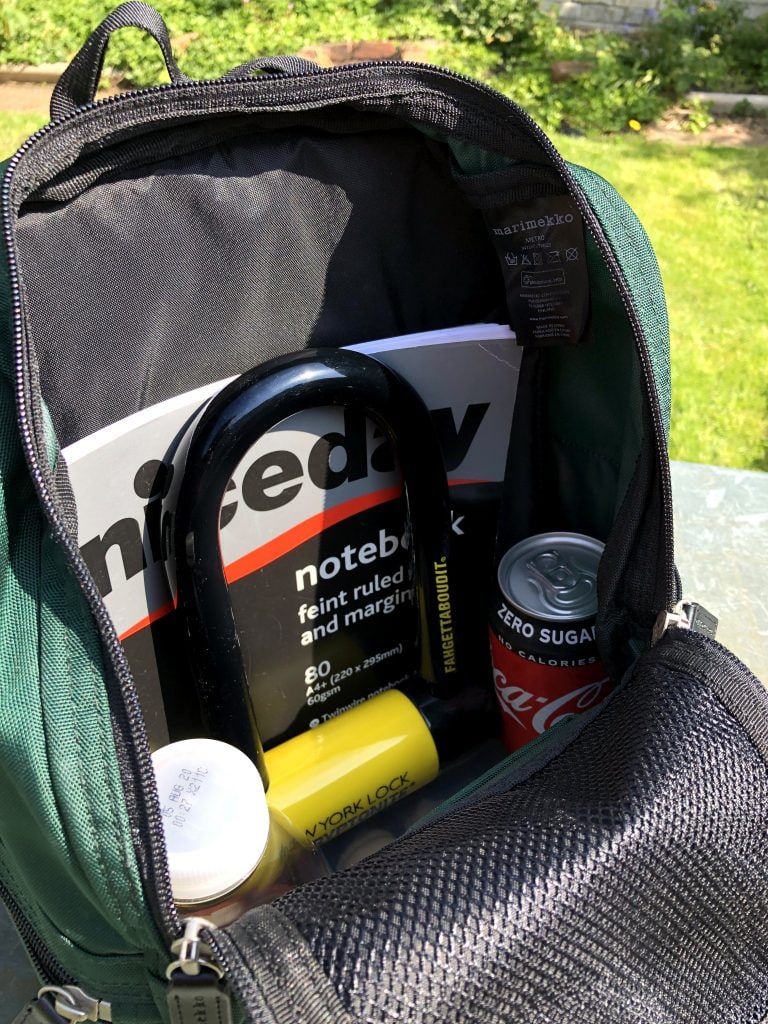 One small hiccup you'll meet if you decide to purchase the Fahgettaboudit is its lack of a mounting system. Kryptonite's universal mounting system the FlexFrame U Bracket is designed for 12-16mm locks, so doesn't work with the Fahgettaboudit.
Instead, Kryptonite offer the Transit H-Bar Carrier, which is a universal D lock mount and works with the Fahgettaboudit Mini. Still, reviews online are mixed, and the Velcro is of low quality.
The best mounting system for the Fahgettaboudit that I've found is the Huldit mount. This mount attaches to your bike's top tube with Velcro and easily copes with the Fahgettaboudit's weight, meaning you won't have to carry it in your backpack. (see image for example)
I was also able to fit the Fahgettaboudit Mini under my belt loop. After testing this method on a short ride, it worked, but it's not the most comfortable method of transportation.
I haven't found another bike lock that feels the same as the Fahgettaboudit Mini. I'm not a fan of plastic on bike locks, and unlike many of the best budget locks I've reviewed, the Fahgettaboudit Mini hardly uses any. 
A thick layer of hardened steel forms the Fahgettaboudit's outer housing. This steel shell makes the Fahgettaboudit Mini incredibly hard to defeat with a sledgehammer or other blunt impact tools.
Even though the Fahgettaboudit uses high-quality corrosion-resistant metals, I'd recommend cleaning & lubricating it every month. Doing this will not only make your bike lock last longer, but it will prevent it from jamming whilst securing your bike!
Over the three years of using the Fahgettaboudit Mini, its been exposed to the elements (rain, snow, sand, dust, mud etc.) but the maintenance required has been extremely minimal, and it still functions as if brand new.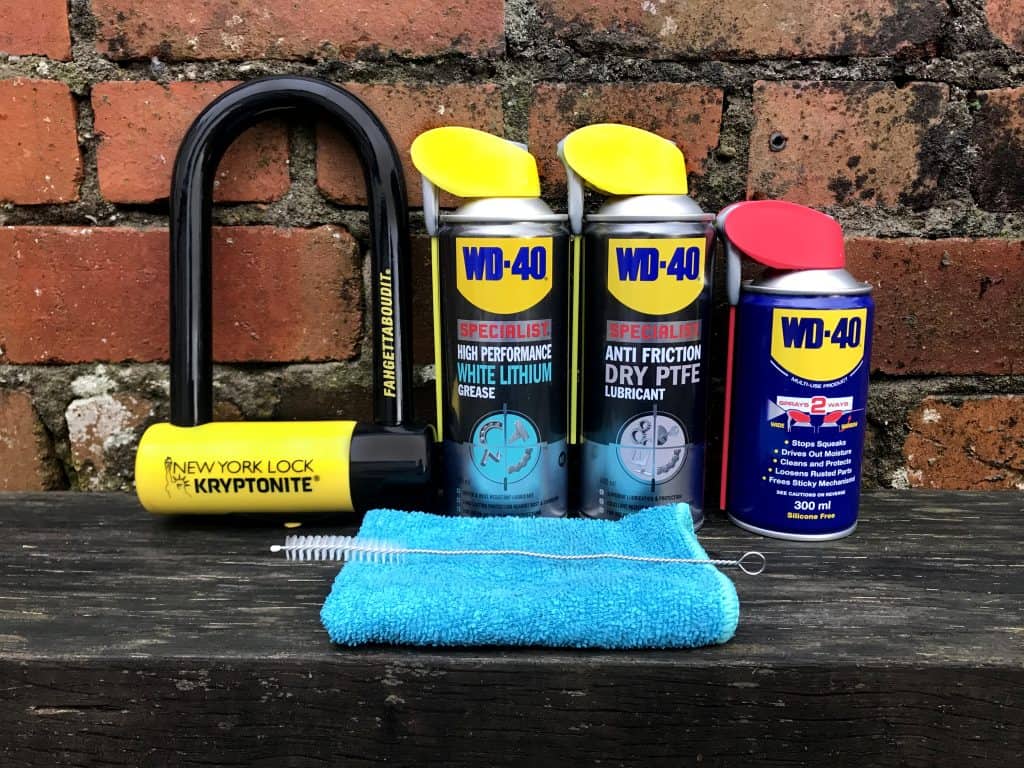 Locking Mechanism & Operation
A hardened plastic keyhole cover prevents dirt and debris from entering the Fahgettaboudit's locking mechanism. Keyhole covers are a great feature and will increase the useable lifespan of your lock, whilst decreasing the amount of maintenance it requires
Three keys come with the Fahgettaboudit, one of which features a bright blue LED fob. I've used the LED key multiple times when unlocking my bike in the dark. These ergonomic keys are top quality and are designed to last whilst being extremely hard to replicate without professional assistance.
The Fahgettaboudit has one of the smoothest locking mechanisms I've operated, and it's yet to jam on me. If you're looking for a reliable lock that's going to last well, look no further.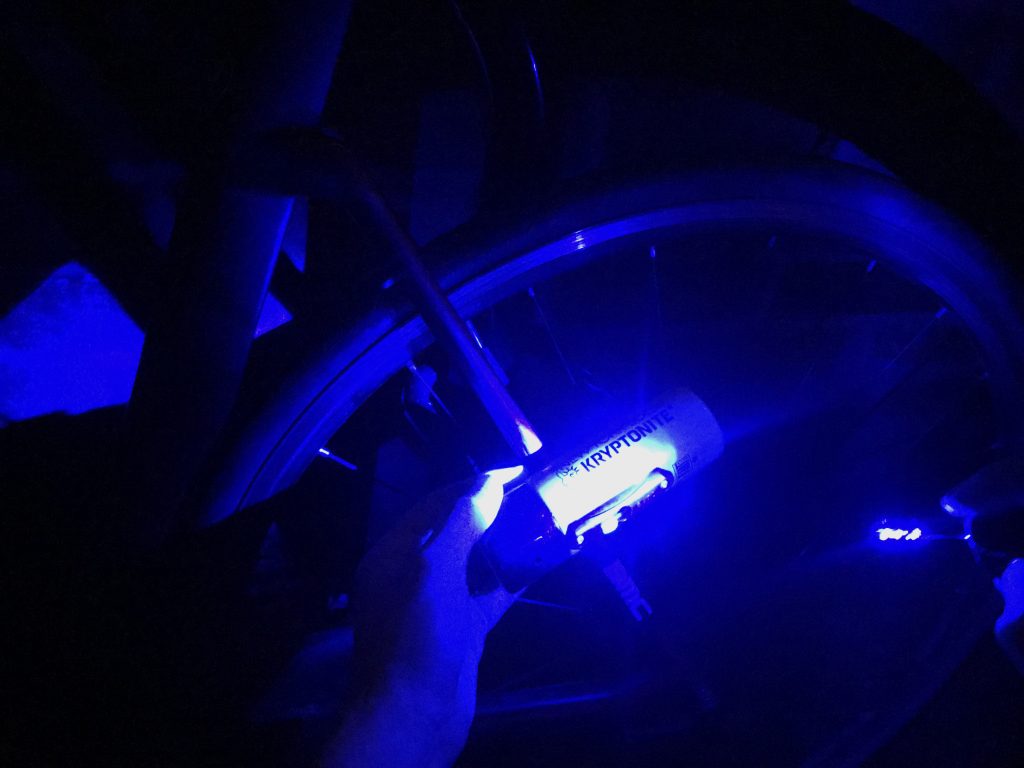 How Much Does the Fahgettaboudit Mini Cost?
To some, the Kryptonite Fahgettaboudit Mini may seem expensive. What you have to remember is, this is the best D lock on the market.
Compared to the Granit Extreme 59, ABUS' flagship D lock, the Fahgettaboudit Mini is sold at a much more budget-friendly price.
It's not as affordable as the OnGuard Brute. However, the Fahgettaboudit provides better user experience and will outlast any of OnGuard's locks thanks to its premium quality materials.
Kryptonite Anti-Theft Protection Offer
The Kryptonite Anti-Theft protection offer covers cyclists who sign up to the scheme and lock their bike with an eligible Kryptonite lock.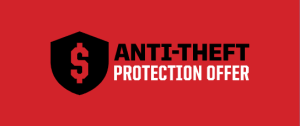 Whilst using the Fahgettaboudit Mini, if your bicycle were stolen, you'd be able to claim up to $5,000 in the US or £3,000 in the UK. If you used the Fahgettaboudit to lock a Powersports vehicle, you'd be able to claim up to $2,000 (US) or £1,250 (UK).
There are several conditions that you must meet to be able to make a claim, but the ATPO should not be used as a substitute for insurance.
Kryptonite offer a lifetime warranty with the Fahgettaboudit Mini, an offer that few other manufacturers match.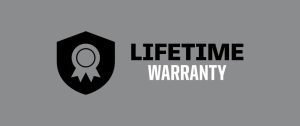 If whilst you're using the Fahgettaboudit, it becomes defective due to manufacturing or workmanship, contact Kryptonite customer service, who will be happy to help you solve the issue. They'll typically offer to repair or replace your lock.
I've never had an issue with any of my Kryptonite bike locks, so can't comment on their customer service or how easy it is to get a replacement lock.
Kryptonite Key Safe Program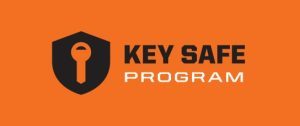 I'd be lying if I said I'd never lost the keys to my bike! Fortunately, Kryptonite offer their own Key Safe Program for users of specific locks.
When purchasing a new Kryptonite bike lock, keep an eye out for the orange symbol. For most of Kryptonite's locks, you'll also receive your first two key replacements free of charge.
Out of all of the locks and brands of bike lock I've reviewed, Kryptonite seems to offer the best full package. Find out more about the key safe program here.
Best Way to Use The Kryptonite Fahgettaboudit
When locking your bicycle, it's vital to secure your bikes most valuable components. Thieves will target bikes or parts that require minimal effort to steal.
This means components such as quick-release wheels, bike lights and any other accessories secured by a quick-release clamp should be secured or removed before locking.
The Fahgettaboudit Mini didn't offer enough room for me to secure both wheels and the frame of my bike at the same time.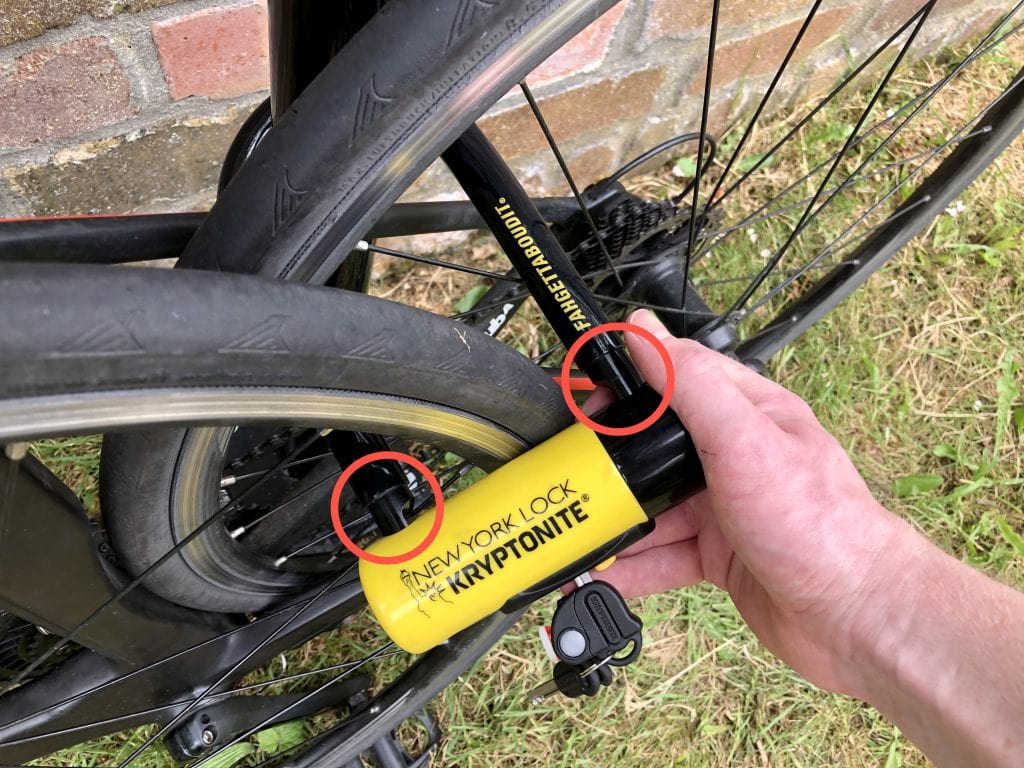 Whilst I'm out and about, I use an extension cable to secure my front wheel whilst using the Fahgettaboudit to lock my rear wheel and frame.
Cable extensions provide a minimal level of security, most of them can be compromised with a small set of wire cutters. So a more secure option would be to lock your bike using two high-quality locks, one for your front wheel and frame and one for your back wheel and frame.
Otherwise, Hexlox are a great way to secure your bikes accessories and components whilst you're out and about. 
Kryptonite Fahgettaboudit Mini
3 x Ergonomic keys (one with integrated LED fob)
Instructions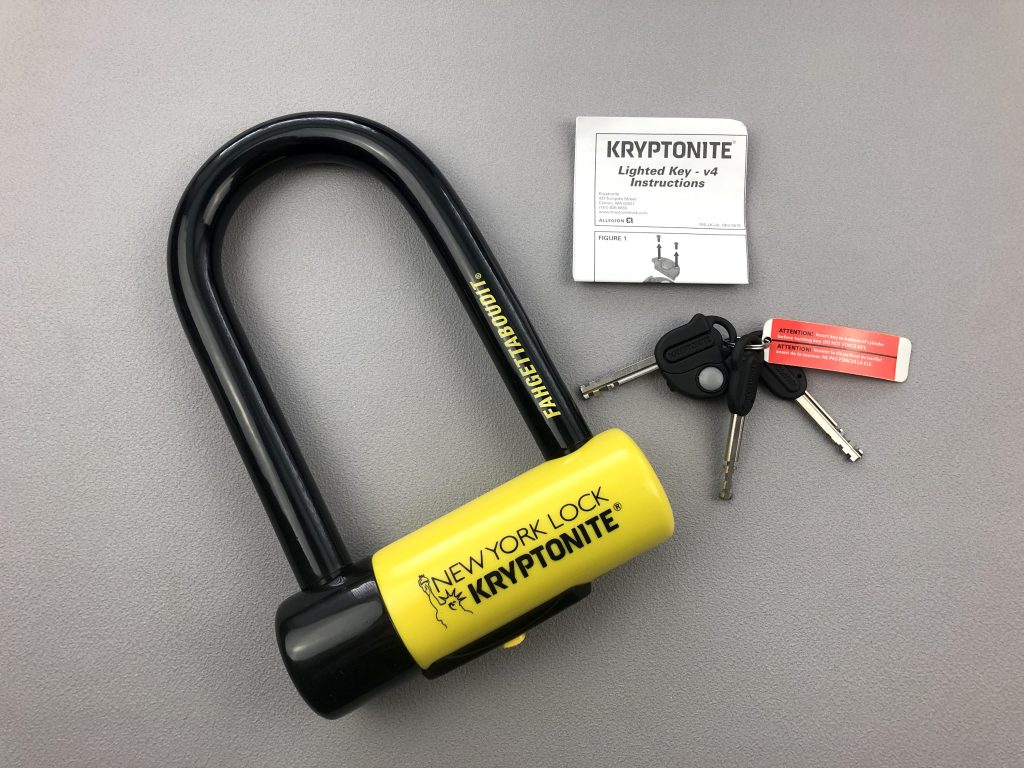 How Does The Kryptonite Fahgettaboudit Mini Compare to Other Bike Locks?
OnGuard Brute – A Bolt Cutter Proof Budget-Friendly Substitute for the Fahgettaboudit
The OnGuard Brute is OnGuard's most secure bike lock. The Brute was also the first bike lock to receive the new Sold Secure Diamond Bicycle rating. The Diamond rating is awarded to locks that offer attack resistance against a complete tool list.
I'm yet to approach Kryptonite and ask if the Fahgettaboudit Mini has been submitted for Diamond level testing.
I'd like to believe, however, that if the 16.8mm hardened steel Brute can achieve the Diamond rating, that the premium quality 18mm hardened steel Fahgettaboudit Mini could do the same.
If you're on a tighter budget, the Brute is a great choice. It's not as smooth to operate as the Fahgettaboudit but is still one of the better locks on the market.
Read my complete review of the OnGuard Brute here.
Zefal K-Traz U17 – A Super Affordable Sold Secure Gold Rated D Lock
Zefal are a French company well known for their ingenious creations. The K-Traz U17 is Zefal's most secure bike lock and offers Sold Secure Gold security to its users.
Whilst the K-Traz offers the same Sold Secure rating as the Fahgettaboudit, its 14mm shackle isn't thick enough to be considered bolt cutter proof.
If you're on a tight budget and don't have the money to afford the Fahgettaboudit Mini or the OnGuard Brute, this is one of the next best options.
If you're looking for a super budget Sold Secure Gold lock, read my review of the U17  here.
OnGuard Mastiff – More Locking Options, Sold Secure Gold, Modestly Priced
The Fahgettaboudit's shackle is small compared to other locks. The OnGuard Mastiff is a 42" (106cm) chain lock that offers Sold Secure Gold security and multiple locking options for your bike.
All of OnGuard's locks retail at affordable prices and this 10mm titanium case hardened provides excellent bang for your buck. Weighing 6.94lb (3.15kg) the Mastiff is more suited to stationary use, but if you're feeling fit, you can carry the mastiff whilst you ride.
The 14mm OnGuard Boxer is used to secure either end of the mastiff chain. The Boxer uses a quad bolted X4P locking mechanism, which secures its shackle in four places, providing resistance to all forms of attack.
If you're after a Sold Secure Gold bike lock, that provides an excellent level of security, the OnGuard Mastiff is a great choice. Read my review of it here.
Summary - Kryptonite Fahgettaboudit Mini Review
For the past three years, the Kryptonite Fahgettaboudit Mini has been a pleasure to use. It doesn't have any super fancy features, but what it does, it does exceptionally well.
When I reviewed the best D locks on the market, the Fahgettaboudit Mini came out on top, which wasn't a surprise to me. 
The only downside if using the Fahgettaboudit is the smaller amount of locking area it offers compared to other D locks or folding bike locks. Whilst a smaller shackle can be inconvenient, it does help the Fahgettaboudit to resist even the most brutal hydraulic and twist attacks.
If you're a commuter and frequently leave your bike locked in high-risk areas (city centres & areas with high foot traffic) the Fahgettaboudit is the lock you've been looking for.
You can view the most competitive and up to date price for the Fahgettaboudit Mini on Amazon here.